Otsego County Department of Health is announcing a new COVID vaccine information line. To obtain up to date information on the COVID vaccine at Otsego County Department of Health you may call 607–547–4240. For New York State's COVID vaccine hotline call 1-833-697-4829.
Mental health resources are available for New Yorkers who need them.
As we continue through the winter we can't underestimate the mental and emotional strain of the pandemic. New Yorkers can visit headspace.com/ny for free mindfulness resources or call our support hotline at 1-844-863-9314.
Click Here for information about FREE in person testing.
Are you concerned that you or someone you know may be experiencing COVID-19 symptoms? Take the free COVID-19 online screening test. For questions or concerns after you've taken the online screening, call the COVID-19 central phone line at (607) 547-5555.
COVID-19 molecular and antibody testing is now available at all WellNow locations, with no appointment needed. Tests will be administered to those who display symptoms or have been exposed to COVID-19. Results will return in three to five days. Patients in New York can get results by registering for an account at www.mybostonheart.com to receive test results 2-3 days after the sample was taken.
Testing is covered in full for patients that carry insurance as part of the CARES Act. For self-pay patients, testing costs $150 for the molecular (PCR) test and $100 for the antibody test, in addition to the charge for the base visit.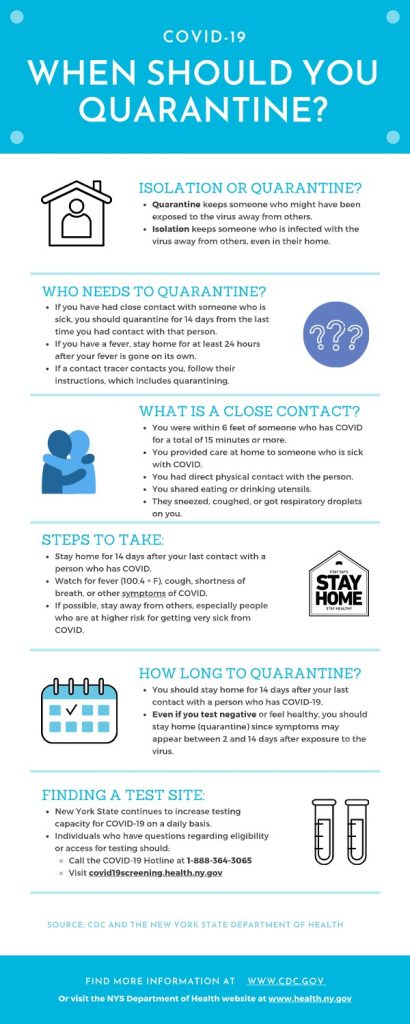 Every Business Is Different - But They All Need Our Help
Not ALL businesses have an on-line shopping option. 
(Those that we're aware of are listed at the top of this website. PLEASE support them.)
HOW TO CONNECT WITH ONEONTA BUSINESSES
Oneonta Directory
Category
607 CSA Farmers' Cooperative, The
Residents of Delaware, Otsego, Schoharie counties: In light of the COVID-19 and our collective decision to shelter in place, we have launched a local home-delivery service. Order by Thursday evening for a delivery the following Wednesday.
(607) 397-3770
Based in Otsego County
607 Pellet Stove Services
We come to you, we service all makes and models of Wood Pellet Stoves. Check out our page we have some of the best ratings and prices in New York State.
(607) 432-0186
576 State Highway 28, Oneonta Oneonta
Accountable Business Services
Can be contacted by phone, email and/or Facebook to arrange bookkeeping and/or payroll services
(607) 434-9846
148 Stillwater Road Oneonta
Advantage Maytag Home Appliance Center
Use our website or call us for quotes on appliances
(607) 432-6477
550 Main Street Oneonta
Alfresco's
Open for takeout, outdoor, and limited indoor dining. Reservations recommended.
Mon - Thur 11:00AM - 9:00PM Fri & Sat 9:30PM
(607) 432-8466
26 Main Street Oneonta
Amish Barn
Browse in stock items on website, call to place an order
(607) 432-0527
6048 NY-7 Oneonta
Applebee's
pickup, delivery, limited seating
(607) 431-9200
5006 NY-23 Oneonta
Artisans' Guild, The
While our physical storefront is closed, we are selling gift certificates for when we reopen. Please call or email to purchase.
607-432-1080
148 Main St, Oneonta, NY Oneonta
Autumn Café
Call to place orders for takeout
(607) 432-6845
244 Main St Oneonta
B-Side Ballroom
Make reservations online through website
(607) 432-2053
1 Clinton Plaza Dr Oneonta
Bella Michael's
Eat inside, outside or take out. Check Facebook for specials.
Monday through Friday 11:00 to 9:00 Saturdays 4:00 to 9:00
(607) 431-9166
57 River Street Oneonta
Benson Agency Real Estate, LLC
Use our website to search thousands of local listings. Contact us for all the details.
(607) 432-4391
1 Grand Street Oneonta
Better Home Improvement Co.
We are a family owned, residential/small business construction and remodeling company in Oneonta since 1962. Call for a free estimate.
(607) 432-7502
3041 County Hwy 8 Oneonta
Blue Dog Grooming
Home based pet grooming by appointment only
607-433-5500
739 East Street Oneonta
Blue Water Studio
Make appointments through website
(607) 434-2814
204 Hillside Dr Oneonta
Body By Stacy
Register for classes through website
(607) 437-0211
6180 NY-23 Oneonta
Brooks House of BBQ
Due to shut downs caused by COVID-19, effective Tuesday, March 17th our dining room will be closed. Carryout and delivery service is available from 11am-7pm Tuesday – Sunday. Deliveries must be within 11 mile radius and a $20 minimum purchase. Carryout Orders can be placed via phone at 607-432-1782 or
607-432-1782
5560 State Highway 7 Oneonta
Buffalo Wild Wings
Order online through website
(607) 353-7770
768 NY-28 Oneonta
Burger King
Order online through website
(607) 432-4795
5044 NY-23 Oneonta
CANO - Community Arts Network of Oneonta
To purchasing artwork posted on any of our social media pages, please send us a direct message, email, or give us a call. We'd be happy to contact the artist to help facilitate the sale.
(607) 432-2070
11 Ford Avenue Oneonta
Capresso Coffee Bar and Cuisine
You can come or call the Capresso for take out or call for delivery within the Oneonta area.
(607) 433-5233
215 Main Street Oneonta
Captain Cooks Seafood Market
Open Thursday-Saturday 12-6. Curbside pick up and delivery available. Call 607-386-2422 to order and for current inventory.
(607) 386-2422
4 South Main Street Oneonta
Carpet Doctor Plus
please give us a call at (607) 434-4622 and we can help set up appointments, answer any questions, and purchase gift certificates.
Chantique Spa
Please go to our website for gift certificates. Click BOOK HERE for appointments
6074419898
107 Oneida Street, Oneonta, NY 13820 Oneonta
Chestnut Park Rehabilitation and Nursing Center
Long term care as well as short term rehabilitation. Skilled nursing and physical therapists. Now able to accept referrals directly for yourself or a loved one. Call Hospital Liaison, Natalie Hooper at 607-684-8092 or our facility directly with any questions.
(607) 432-8500
330 Chestnut Street Oneonta
China 19
Order online through website
607-433-8888
100 Main Street Oneonta Oneonta
CJK Print Studio
Order online from our Etsy store
Email Only
Based in Oneonta
Courtyard by Marriott Oneonta
Book rooms through website or view rates on other sites: Expedia, Travelocity, FindHotel, Booking.com, Orbtiz, Etrip, Agoda
(607) 432-2200
116 Courtyard Dr Oneonta
Dante's Pizzeria
Order online though website
Monday - Friday 11:00 AM - 10:00 PM Saturday 4:00 PM - 10:00 PM, Sunday 4:00 PM - 9:00 PM
(607) 432 - 3030
416 Chestnut St #2183 Oneonta
DCMarketing
Please call or email, and we can discuss your business needs to communicate with your customer base.
(607) 244-9183
16 Kearney Street Oneonta
Denny's
Order online through website
(607) 433-1345
4979 NY-23 Oneonta
DiscoMedusa Jewelry
Shop online through website
(607) 463-0882
Based in Oneonta
Domino's
Order online through website
(607) 432-3033
19 Clinton Plaza Dr Oneonta
Edward Teleky Jeweler
Order online through website
(607) 432-0770
3 Dietz St Oneonta
Eighth Note, The
Shop online through website
(607) 432-0344
10 S Main St Oneonta
Essentials by DK
Visit our Online Shopping and Gift Card links to order
(607) 434-3454
153 County Highway 58 Oneonta
Family Planning of South Central NY
Our medical centers are open for urgent gyn care, UTIs, STD testing and treatment, birth control, annual exams, well visits, and more. Same day, next day appointments — phone and video visits are also available. For more information, please call (607) 432-2250 or visit us online at fpscny.org.
(607) 432-2250
37 Dietz Street Oneonta
Fashion in Action
Shop online through website
(607) 267-7542
261 Main Street Oneonta
Five Guys
CURBSIDE PICKUP is now available at this location! Place your order and select CURBSIDE from the available options. PLEASE CALL THE STORE at the phone number listed above when you arrive, tell us the color and model of your car, and we'll run your order out to you!
(607) 386-4128
5006 NY-23 Oneonta
G&I Homes/ Clayton 1062
We are a local manufactured home retailer. We can help you get your forever home. Call today!
607-432-9023
5162 State Route 23 Oneonta
Greater Oneonta Historical Society
Select History Center gift shop items are featured on the website under the "Gift Shop" tab. An entire list can be requested by email. Cost of items are available by email, are paid for online via PayPal, and will be sent for a modest shipping fee. Organizational memberships and donations may also be made online.
(607) 432-0960
183 Main St/PO Box 814 Oneonta
Green Earth
Call to order takeout, order meal kits online through website
(607) 432-6600
4 Market St Oneonta
Green Toad Bookstore
Order books online through website
(607) 433-8898
198 Main St Oneonta
Hampton Inn
Book online through the website
(607) 433-9000
225 River Street Oneonta
Hannaford To Go
Order curbside grocery pickup through the app
(607) 432-0012
705 NY-28 Oneonta
Head to Toe Salon
Click the link for E gift cards for gifts or future services by Tracy Lee Abrams or call you individual stylist!
(607) 287-4294
7352 State Highway 23 Suite 4 Oneonta
Hill City Grill
Visit our Facebook for the latest information
(607) 353-7220
291 Main St. Oneonta
Hillside Vista Properties
Providing all your real estate services virtually to keep you, your family, and our communities safe.
607-434-0503
31 Main Street Suite 3 Oneonta
Home Town Hauling & Recycling
To sign up for residential or commercial waste service or rent a roll off dumpster please call the office, or fill out a contact form on our website.
(607) 635-9506
1074 County Highway 36 Oneonta
Howard Hanna Real Estate Services
Please visit website, contact an agent or manager
(607) 433-1020
75 Market Street Oneonta
Humphrey's Restaurant
Call us directly Monday through Friday 11 am to 6 pm. View our menu on our website, and our specials on Facebook.
607-441-3366
437 Main St Oneonta
Hunan Gourmet
Order online through website
(607) 433-8885
19 Ford Ave A Oneonta
Indian Grill
Call and order or order online through Grubhub or Doordash - also available for outdoor dining
Every Day, 11:30 AM – 3:00 PM, 4:30 – 9:00 PM
(607) 433-6667
214 Main Street Oneonta
ISD - Information Systems Division, Inc.
Call us to discuss our tech services
(607) 432-7090
98 Chestnut Street Oneonta
J Gill Music
Contact the Eighth Note Music Store, 10 South Main Street, Oneonta NY for In-Studio drum lessons. Online drum set instruction on website
(607) 544-4084
380 County Highway 35 Oneonta
Kaatirondack Benefit Planning, Inc.
Call or E-mail for assistance with Individual, Group, or Medicare Supplements or Medicare Advantage Plans. No cost consultations are provided.
(607) 434-5762
4 Oneida Street Oneonta
Keller Williams Upstate NY Properties
While New York State regulations prevent us from conducting in-person property showings, we are leveraging technology to support your real estate goals by offering virtual tours of some properties. Another way you can stay connected is by downloading the free KW consumer app. You can view properties, talk with your agent, connect with lenders and inspectors, and complete an entire transaction - all in the app!
King's Kakery
Order online through square or give us a call
(607) 386-4551
254 Main Street Oneonta
Kristin Sloth Massage Therapy and Rolfing
Request an appointment through website
(607) 433-2536
454 Main Street Oneonta
Latte Lounge
Stop by and pickup or order delivery
​​(607) 432-6244
196 Main Street Oneonta
Lilian Miccio Arts
Place orders directly through my Etsy shop. Contact me for custom orders and gift certificates.
Maple Grove Repair LLC
Coming from Oneonta North on 205 I am approx. 4 Miles from the 205/23 traffic light on the Left. Coming From the Cooperstown are go South on 205 I am approx. 1 Mile from the Laurens traffic light on the Right. Please stop in!
(607) 435-9225
1385 State Highway 205 Oneonta
Marketplace On Chestnut
Contact us by phone or on Facebook or Instagram
607-432-2240
213 Chestnut Street Oneonta
Moe's Southwest Grill
Order online through website
(607) 353-6609
5001 NY-23 Oneonta
Morey's Family Restaurant
MOREY'S FAMILY RESTAURANT is open daily 7am to 7pm for inside dining-we are following all rules and regulations. We are serving breakfast, lunch and dinner all day plus takeout service. Chicken and Biscuits is served every Wednesday and Sundays as a special for $9.95.
daily 7am to 7pm
(607) 432-6664
5536 State Highway 7 Oneonta
Mt. Fuji
Call for takeout
(607) 432-8889
5006 State Highway 23 Oneonta
My Father's Place
Call to order takeout
(607) 432-9112
5690 State Highway 7 Oneonta
Nappi Tile & Marble
We are easily reached by phone or email for most questions regarding our products and to schedule an appointment for installation if desired. Our lines are viewable on our website and samples can be ordered and shipped at no cost.
(607) 278-6411
10700 State Highway 23 Oneonta
New York Skin and Vein Center
We are open for your important Skin and Vein problems including: rashes, boils, infections, hand eczema, leg blood clots/ulcers/swelling etc.
(607) 431-2525
6 Country Club Rd Oneonta
Nick's Diner
Order online through website
(607) 432-1222
220 Chestnut St Oneonta
Nina's Italian
Call for pickup/delivery, open for outdoor dining
Wed - Sat, Mon 11AM–8PM Sun 12–8PM, Closed Tuesday
(607) 432-9800
299 Main Street Oneonta
Noah's World
Contact through website to schedule private event
(607) 432-7529
144 Roundhouse Rd Oneonta
Number One Chinese Restaurant
Call or order online
(607) 433-1381
511 Main Street Oneonta
OfficeDepot / OfficeMax
Order online through the website or stop in during regular store hours
(607) 432-1091
5006 NY-23 Oneonta
Oneonta Family YMCA
We are currently offering free online fitness classes on our FB page and links on our website.
607-432-0010
20-26 Ford Avenue Otsego County
Oneonta Ford
Find your next vehicle online at OneontaFord.com. Search our new and pre-owned inventory for a great deal and apply for credit via our online Finance Center. Need Service? Schedule your next appointment online by requesting an appointment on our Service Center page.
(607) 432-7300
5142 State Highway 23 Oneonta
Oneonta Optical
We are at the center of downtown on Main across from Muller Plaza. Please call for an appointment or to order optical goods.
(607) 433-2360
209 Main St Oneonta
Oneonta Realty
During this Covid-19 emergency, Our office is currently open virtually! We can list and sell properties of all types, we just have certain parameters we must follow. So reach out to us via email or our Facebook page and we will assist you in whatever way we can.
607-433-2873
166 Main Street Oneonta
Onontio Landscaping Inc
Give us a call, a text, or an email and schedule an appointment with us to allow your backyard to be the place you feel safe and gives you the time to reflect on all of the great things life has brought your way.
(607) 434-0649
1205 State Highway 28 South Oneonta
Panera Bread
Order online through website
(607) 432-5203
5006 NY-23 Suite 24 Oneonta
PC Pro Solutions Inc.
Shop online through website
(607) 353-7192
205 Main St Oneonta
Perrucci's Pizza
We are currently offering take out and curbside options!! We appreciate everyone's continued support, and hope to see you all as we get back on track towards a full reopening! Stay safe
(607) 441-3144
5006 NY-23 Oneonta
Pizza 23 West
Order online, call, or stop by. Delivery, curbside, and pickup.
(607) 432-4222
3915 State Highway 23 West Oneonta
Pizza Hut
When ordering, call and ask a team member for contactless carryout or curbside pickup, or click "leave my order at the door" when choosing delivery at pizzahut.com. Your food will be set in a food safe liner and either placed on your car for curbside pickup, your doorstep for delivery, or our constantly cleaned counter for carryout.
(607) 432-9004
710 Main Street Oneonta
Pizza Land
Call to order
(607) 432-3850
24 Oneida Street Oneonta
Polar Bear Homemade Ice Cream & More
Open Wednesday through Sunday from 1 p.m. until 7 p.m. for takeout. Menu on Facebook.
(607) 432-0901
5212 State Hwy 28 South Oneonta
Powell Home Improvements
Please contact us to set up an appointment.
(607) 432-8326
219 River Street Oneonta
Quality Inn Oneonta/Cooperstown
Book rooms through website or view rates on other sites: Nustay.com, Priceline, Trip.com, FindHotel, Etrip
(607) 433-2250
5206 NY-23 Oneonta
Roots Brewing Company
Order online through online store
(607) 433-2925
175 Main St Oneonta
Scholet Furniture
We are temporarily closed. We hope to reopen soon. In the meantime, please browse our website as we will be having our biggest sale EVER upon reopening!
(607) 432-7963
4974 State Highway 23 Oneonta
Sears of Oneonta
Shop online through website
(607) 432-3100
207 River St Oneonta
Silks and Treasures Consignment Store
Purchasing item can be done through my Facebook page
607-432-0587
11 Elm Street Oneonta
Simply Thai
Order through Door Dash
(607) 441-5200
139 Main St Oneonta
Sloan's NY Grill
Open for takeout, indoor and outdoor dining
Wednesday through Sunday, 12pm til 8pm. Closed Monday's & Tuesday's
(607) 267-4779
337 Chestnut Street Oneonta
Soda Jerks at Action Lube
Soda Jerks is now open Monday- Friday 7am-4pm and Saturday 7am-1pm for take out. When we enter phase 3 we will reopen the dinning room at 1/2 capacity. Please note that some menu items may be temporarily unavailable due to self service restrictions and lack of product or break in the supply chain.
(607) 267-4792
458 Chestnut Street Oneonta
Spartan Made Quality Carry
Spartan Made creates handmade face masks, pouches, and soft goods right here in Oneonta. All of our products can be purchased through our Etsy shop, and we offer free local delivery to our Oneonta neighbors. Locals can use the code ONEONTA10 for a 10% discount!
Star Mix Grill
Tues - Sat 10:30AM–7:30PM, Sunday 12–7:30PM Monday Closed
(607) 441 3016
381 Chestnut Street Oneonta
Subway (Main St)
Start order online through website
(607) 433-4782
192 Main St Oneonta
Sweetliv Photography
Schedule sessions online through website
(585) 233-0797
9 Morgan Ave Oneonta
Table Rock Bouldering
Register online and complete the online waiver
(607) 431-8372
6 Market St. Unit B9 Oneonta
Tara Linn's Boutique
Purchase online from my store
(607) 376-7222
35 Schoolhouse Lane Oneonta
The Depot Restaurant
We are open for dine-in seating at 50% capacity! Reservations are suggested as we only have limited seats available. Bar seating remains first come, first serve. Please remember to follow CDC guidelines and wear a mask to enter! Takeout will still be available at 433-2074!
Tues - Sat 11am - 8pm, Closed Sun/Mon
(607) 433-2074
4 1/2 Railroad Avenue Oneonta
The Yellow Deli
We are now OPEN for in-house dining (albeit more limited seating) as well as carryout.
Sunday Noon - 9pm, Monday-Thursday 7am - 9pm, Friday 7am-3pm
(607) 431-1155
134 Main Street Oneonta
Theresa's Emporium
Order through our online store
(607) 432-1020
155 Main St Oneonta
Tiger Asian Cuisine
Order online through website
(607) 441-3397
195 Main St Oneonta
Tino's Pizzeria
Open for pickup or delivery, call to order
Mon-Sat 11am-10pm, CLOSED Sunday Delivery Hours Mon-Sat til 9:30
(607) 432-0008
180 Main Street Oneonta
Tobacco Free Communities Delaware, Otsego & Schoharie
We educate community members on the problems caused by tobacco addiction and offer free assistance for developing ways to reduce tobacco use in our communities.
(607) 261-0898
155 Main Street, Suite C, Oneonta, NY Otsego County
Tokyo Tavern
Order online through website
(607) 431-9999
211 Main St Oneonta
Toonie Moonie Organics
Shop online through website
(607) 437-9609
144 Roundhouse Road, Suite A2 Oneonta
Toscana
Dine in or take out (call to order). Check Facebook for specials.
Wednesday - Sunday 4 - 8pm
(607) 267-4530
76 Chestnut Street Oneonta
Transitions Consignment Boutique (TCB)
Shop online through website
(607) 433-3600
6 Dietz St Oneonta
TRIBE Yoga
Refer to our website.
6074353723
50 Dietz St Suite 1 Oneonta
Undercover Eggplant
Call to order takeout
Mon - Sat 11AM - 7PM, Closed Sun
(607) 432-9900
421 Chestnut Street Oneonta
Underground Attic
Shop online through website
(607) 267-4521
273 Main St Oneonta
Wise Guys Sammy's
call for takeout and delivery
(607) 267-4347
261 Main Street Oneonta
Wolf Wilde Goldsmith
Shop online through website
(607) 432-4862
5 Clinton Plaza Dr Oneonta
Wolfhound Studios
Send an email to jamesrmcilroy@gmail.com to schedule an appointment
Zoodraws Comic
Zoodraws is a comic about my love of random animal facts, misadventures as a parent, and grand adventures with geekiness. You can help support my weekly updates at patreon.com/zoodraws ,where you will receive weekly behind the scenes updates of each comic, and the story behind them.
6 Reynolds Street Oneonta
"The Otsego County COVID-19 Economic Impact Task Force, made primarily of local non-profits, has declared SupportOtsego.com 

 

the hub for any and all business and consumer resources needed throughout the crisis. It's a multi-purpose website with retail capabilities, a community chat forum, and up-to-date information from New York State. We encourage everyone to use this website and register their business here to stay informed. Head over there and get started! And as always, be safe!"
 – Allen Ruffles, Otsego County Treasurer

"While Oneonta's local businesses are facing an unprecedented challenge as a result of the COVID-19 pandemic, I can assure you that we are coming together as a community to create strategies for all the survive and then thrive.  Our City Economic Impact Task Force has supported SupportOnoenta.com as a hub for both business and personal economic recovery.  SupportOneonta.com provides one stop access to online sales, NYS and federal assistance, and a community forum.  I encourage our businesses and residents use this tool in supporting our economic recovery."
 – Gary Herzig, Mayor (City of Oneonta)