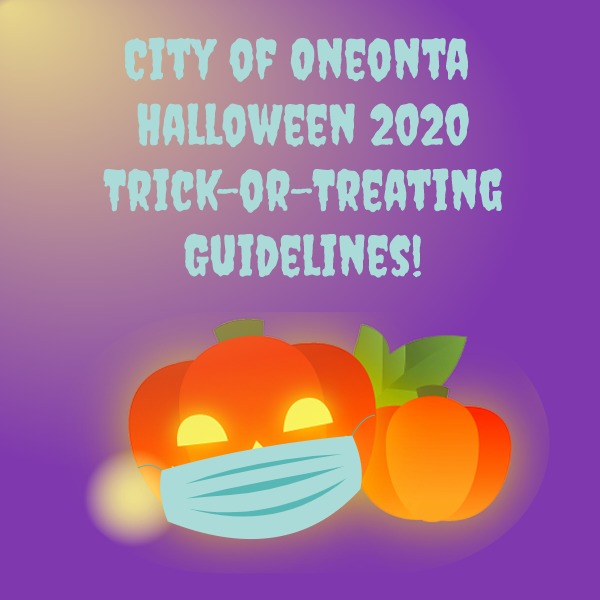 Main Street will be CLOSED from 1pm - 3:00pm Oct. 31st
Main Street will be closed to traffic from 1pm – 3:00pm on Halloween to allow socially distanced Trick or Treating downtown.  Many merchants and restaurants (with assistance of gloved and masked volunteers from the colleges) will be dispensing wrapped candy IN FRONT of their establishments.  Look for signs in the windows of participating businesses.
Let's make this year's Halloween both fun and safe!
If you choose to participate in Halloween activities this year, the City of Oneonta asks that you follow the recommendations of the Center for Disease Control (CDC).  As traditional trick or treating is considered a high risk activity in terms of possible COVID-19 spread, please consider these alternatives: